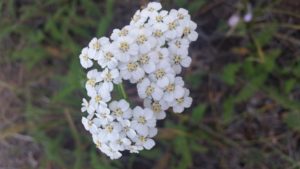 Just a few thoughts on my last post.  Parents PLEASE DON'T lie to your children.  Whatever you think your "protecting them from" is not nearly as bad as living a lie.  No matter what, honesty is always the best policy.
Early September 2016.  Thomas and I prepare for our trip to Wyoming and Colorado to meet Steve and Brad's siblings then to travel Colorado with my in-laws.  I was very excited and stressed all at the same time.  I could only focus on what my brothers had missed with their siblings.
It seems like someone was trying to tell us not to go.  The 1st day we were all packed up and left very early in the morning.  About 30 miles down the road an engine hose blew.  We turned around and limped back home, Thomas repaired the problem and we planned to leave the next day.  2nd day, again very early in the morning we pulled out.  This time we made it about 50 miles and a wheel fell off the trailer, yes an actual wheel fell off the trailer.  I had a complete panic attack.  Thomas comforted me and tried to calm me down with little success.  He parked the trailer, unhooked the truck, figured out the lug nuts were faulty, the wheels and some of the axle studs were damaged.  He left to get something to fix the problem.  I stayed with the trailer in the middle of nowhere, I was scared, but we couldn't let someone steal it.  After what seemed like forever, Thomas came back, repaired the hubs and put a spare wheel on.  We hooked back up and again limped back home, very slowly on the feeder roads.  Now I believe this trip is not going to happen.  All our plans were for nothing.  Remember, my medications have made me very unreasonable and extremely irrational.  I must have been very difficult to talk to and impossible to convince.  There was no talking me into believing things would be OK.
On Tuesday, Thomas got all new hubs, wheels, axle studs and lug nuts and completely reassembled all the wheels.  Once again, we prepared to leave early the next morning.  Like we do every time we leave with the RV, we went to Buc-ee's to get snacks, coffee and fuel.  When we turned into the parking lot the trailer wheels locked up.  I exploded with fear, anxiety and anger.  Thomas was very upset as well.  We couldn't believe this was happening.  He eventually discovered it was an easy fix, the emergency brake pull was stuck under something and there was no damage.  My panic and anxiety was extreme.  I wanted so badly to go, but was afraid for our safety.  I purchased a beautiful cross inside Buc-ee's and we started on our way.
I was a nervous wreck the entire drive.  Thomas was strong and calm enough for the both of us.  After 2 days of driving long hours we made it to Cody Wyoming.  I was very excited to see my brother.  Steve showed me all over the area, we took lots of pictures.  He and I went to meet his new brothers and sisters, they were so nice, it's like we had known each other forever.  They accepted me into their family as a sister and I loved that feeling.  This meeting was better than I had imagined and I immediately started thinking about my 2 sisters.  Would a connection like this be possible?  My understanding was that they wanted nothing to do with me.  I could not think of anything else, what should I do and how should I do it.  I wanted to know them but I was afraid of rejection.
My only thought was to contact my friends from Louisiana to see if anyone knew my sisters or how to contact them.  While waiting for any answers I became very nervous and withdrawn.  This began to interfere with our vacation.  We left Cody and headed to Colorado.  We were going to Glenwood Springs, then Salida, then Pagosa Springs.  I don't remember a lot about our trip because of my focus on finding out about my sisters.  I do know we went to Doc Holiday's grave because I have pictures of it.  Thomas tells me I became very irritable and refused to go places with him and his parents.  I just wanted to be alone.  My stress level was severe.  On the way to Salida the transmission overheated, adding to my stress.  We parked on the river and it was beautiful but I couldn't enjoy it.  Thomas noticed I was not having fun.  He tried to talk me into waiting to contact my sisters until we got back home, but I didn't listen.
Thru friends I got in-touch with my youngest sister's husband and found out that she had passed away from breast cancer recently.  I was devastated, I would never know her.  My thoughts were immediately directed to my mother who prevented me from knowing her and I became angry.  My sister's husband was gracious enough to let me know all about her.  Then he talked with his adult children, they wanted to decide as a group if they wanted to meet me.  It seemed like a lifetime for him to get word back to me that they did want to meet me.  Thomas asked me to please stop focusing on this but I couldn't.  I argued with him and he did tell me he thought I needed to go back to the mental health hospital to get help.  He was absolutely right but that pissed me off.  Vacation, in effect, ruined.
From Salida we went to Pagosa Springs, the brakes overheated coming down Wolf Creek Pass. I was so withdrawn, I didn't even care.  My in-laws noticed I was not right and were worried about me too.  I just focused on my new family situation.  I finally got to speak with my sister Judy and she was happy to know me and interested in meeting me.  She told me a lot about my dad, cousins and family.  My dad was the life of the party, very friendly and everybody liked him.  This news made me happy.  I was still obsessed with the lies my mother told me.  It was just so unbelievable that I had another dad and 2 sisters and would only ever know 1 of them.
It was time to head home, my memory of the trip back home is not good.  I was argumentative and anxious.  I don't remember getting home, parking or unloading the trailer.  The combination of my prescribed medications and the stress of all these new things, new family and what me and my brothers had missed out on until now was taking its toll on me.  I was well on my way to committing suicide but had no idea it was coming.
It sounds like I was a raging lunatic and I probably was. As loved ones you would always ask, what could I have done to prevent this.  I really don't know.  I want to say that loved ones are usually clear thinkers.  We, who have attempted or committed suicide are absolutely not clear thinkers. This is where the disconnect is.  People who think normally would never imagine that someone would or even could attempt suicide.  Suicide is not a normal thought.
Next post will take us to the attempt.